DSP, we change the perspective of your project
More than 40 experts by your side to develop,
optimise and innovate your container terminal project.
A technological company in the Ports & Terminals industry since 1986
DSP Data and System Planning supports ports, terminals, inland facilities, and rail terminals around the world.
With almost 40 years of experience, we support players in the supply chain ecosystem with services related to the TOS Terminal Operating System, Terminal Automation and Optimization.
Meet our
solutions
We support clients in the development of IT solutions and business operation consultancy. To support the terminal operations processes and systems, we offer a large portfolio of professional services and customised products derived from our expertise that cover: planning and control optimization, training, testing, processes automation design and integration, reporting and business intelligence, billing and contract lifecycle management systems.
Go to all solutions
Terminal Operating System Consulting
DSP Team supports the Terminal Operators in all the phases of the Terminal Operating System implementation, maintenance and support. To ensure maximum flexibility and optimal integration with your organisation, DSP offers a 24/7 TOS assistance support package, making a ticket system to request any support from our experts at your disposal.
Analysis & Design
DSP's senior consultants, with proven industry and product solutions experience, assist maritime and logistics businesses to assess the current status of internal procedures and strategies, and to enhance the overall operation of the company.
Optimisation
DSP offers a holistic solution to optimization, and with a practical approach, will support you in understanding the product features and how to set algorithms and processes to maximise your investment and performance.
Automation & Digitalisation
Following the Automation Revolution, DSP established a dedicated specialised team of terminal automation services and becomes your automation service partner. Thanks to a unique experience acquired on actual projects, DSP is one of the few consulting firms able to respond to the most challenging demands of container terminal automation.
Training
As NAVIS implementation partner since 2007 DSP offers workshop and training (in person or virtually) on the product N4. A certified team of consultants with many years of operational experience in container terminals will give their audience an holistic solution to optimization with a practical approach.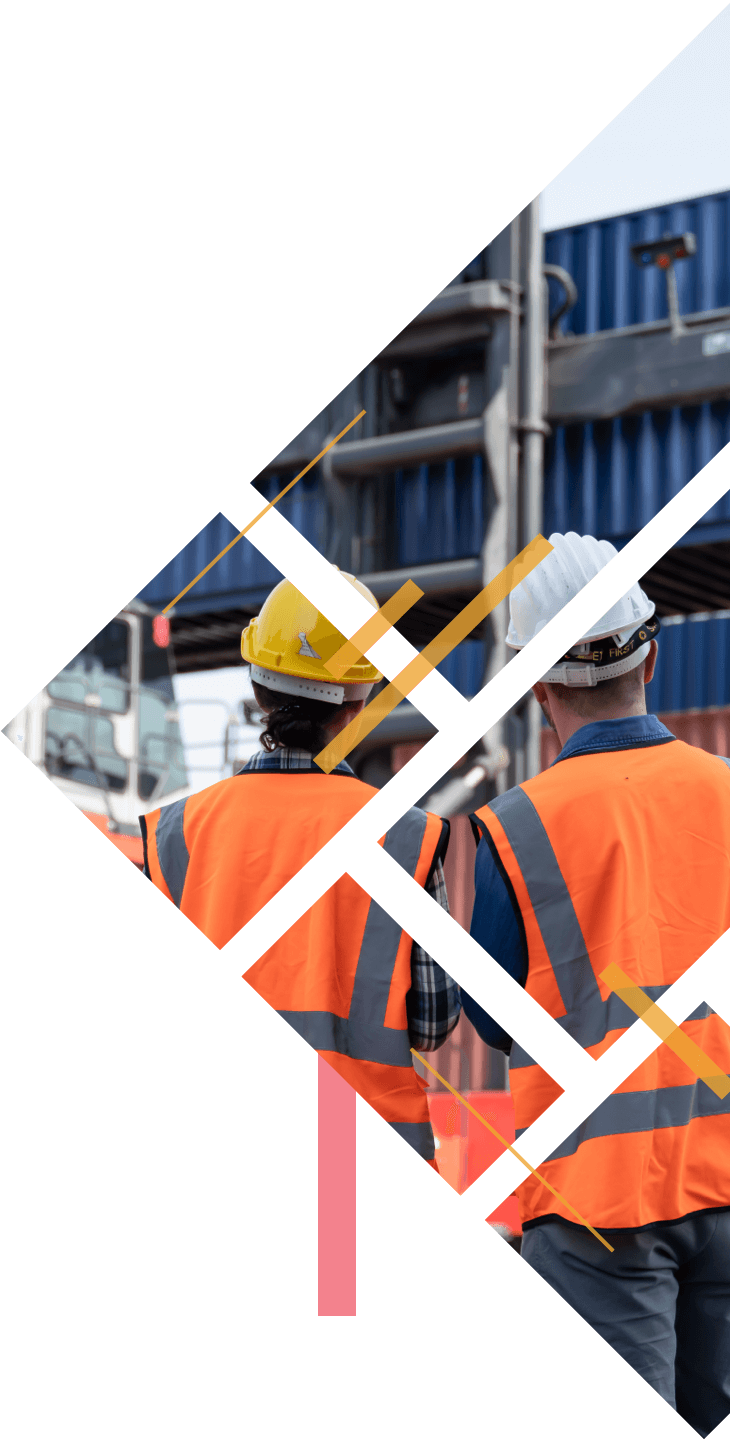 Products
DSP's software engineers have developed products from their in-depth knowledge of the industry that are perfectly suited to any terminal, be it inland or sea. Business Intelligence, Digital Twin, Billing, Radio Communications, Maintenance and Repair of containers management are the main products in our portfolio.
Go to all products
The experiences acquired by our individuals are shared among all team members through an internal knowledge network.
Worldwide Presence
Regardless of your location, we are at your side. DSP is present with its subsidiaries in various parts of the world: India, The Netherlands, Switzerland and the USA.
Experience
Our expertise in the Port and Terminal sector is recognised by the successful projects we have completed over the past 40 years.
Cost Effective
Conscious of the challenges of our customer, we are structured in a way to be competitive, efficient and effective in all of our services.
Innovation
We have been the first IT company operating in the maritime market.
We are the first NAVIS implementation partner.
We drive the new technological challenges and the digital transformation revolution in the ports and terminals ecosystem.
Reliability
We carry out the project with you, providing a dedicated and qualified team.
41
41 people among which 20 are N4 certified, the Terminal Operating System provided by NAVIS, part of the Kaleris group
13
13 languages to cover the 5 continents
300+
Over 300 projects worldwide partnering with main Terminal Operators